The new website www.caterbenson.com is online
Milan, March 11th 2020 – The new website www.carterbenson.com is online. Completely redesigned, responsive and available both in Italian and English, was designed to enhance users' digital experience and usability. A very quick website to guarantee the maximum responsiveness in web browsing, from your smartphone too.
Carterbenson.com is one of the elements that marks a step change in Carter & Benson communication. A change that started with the restyling of its logo and the introduction of the new pay-off SEARCH | ADVICE | INNOVATE. These three keywords underline not only the consolidated headhunting experience developed by Carter & Benson, but also the resolute evolution towards the consulting and advice activity and the ability to innovate through the use of the tools offered by the IT technology, key elements today to face any business transformation project.
The website has a rational structure with a functional and intuitive interface to ease web browsing. Clear texts, personalized graphics, the prevailing color is an elegant cobalt blue, used also for the realization of the new brochure.
The consultation of the new website is extremely user-friendly. The homepage represents an effective access to the contents of the website. In fact, it is possible to access quickly to all the macro-areas to find out the EXECUTIVE SEARCH – MIDDLE MANAGEMENT SEARCH – STRATEGY divisions both from the menu and from some buttons in the homepage under the header.
In the homepage, you can find the access to the IMD INTERNATIONAL SEARCH GROUP area and to the CARTER & BENSON CODE that emphasizes the company style and approach.
Further down, clients' reviews.
The latest news find space in the home page. Press review, press releases and all the other news are visible in the NEWS section.
Also the display of the PRACTICES is immediate, each one is described also in terms of experiences and operation on the field as well as opportunities for clients.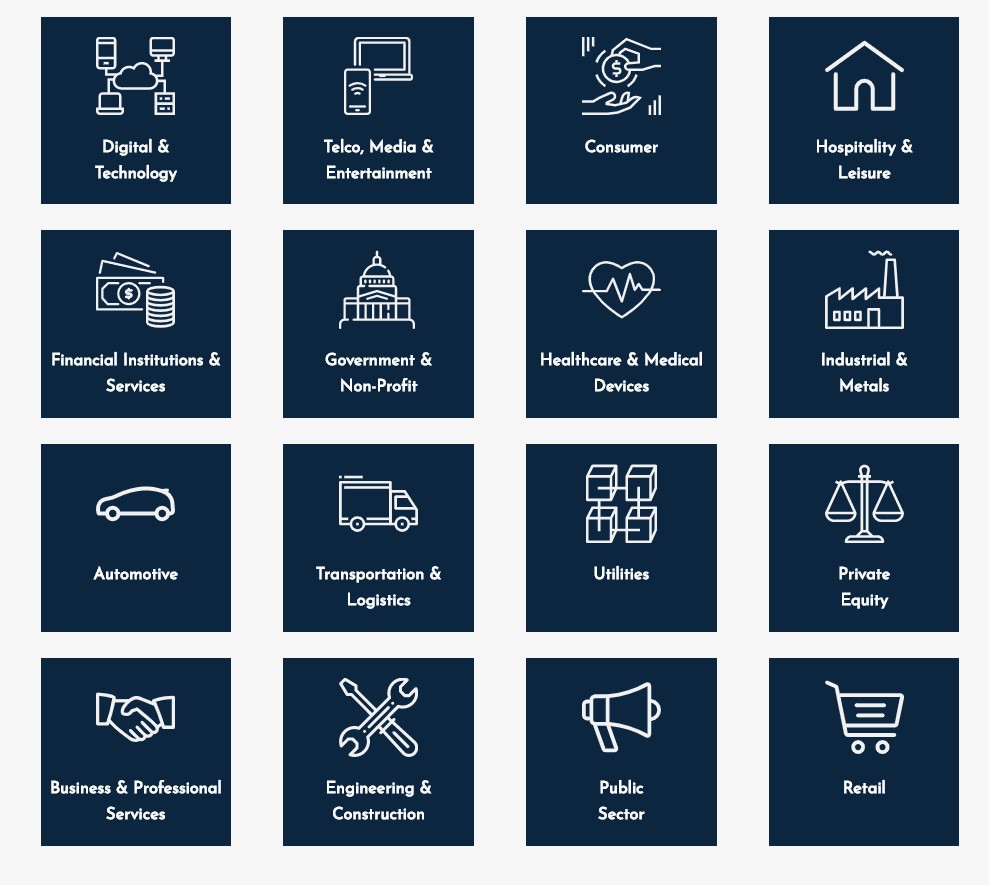 The TEAM is presented in a cool way under the WHO WE ARE section, providing some private details in the profiles as well. The possibility to connect to each member of the team through LinkedIn is immediate.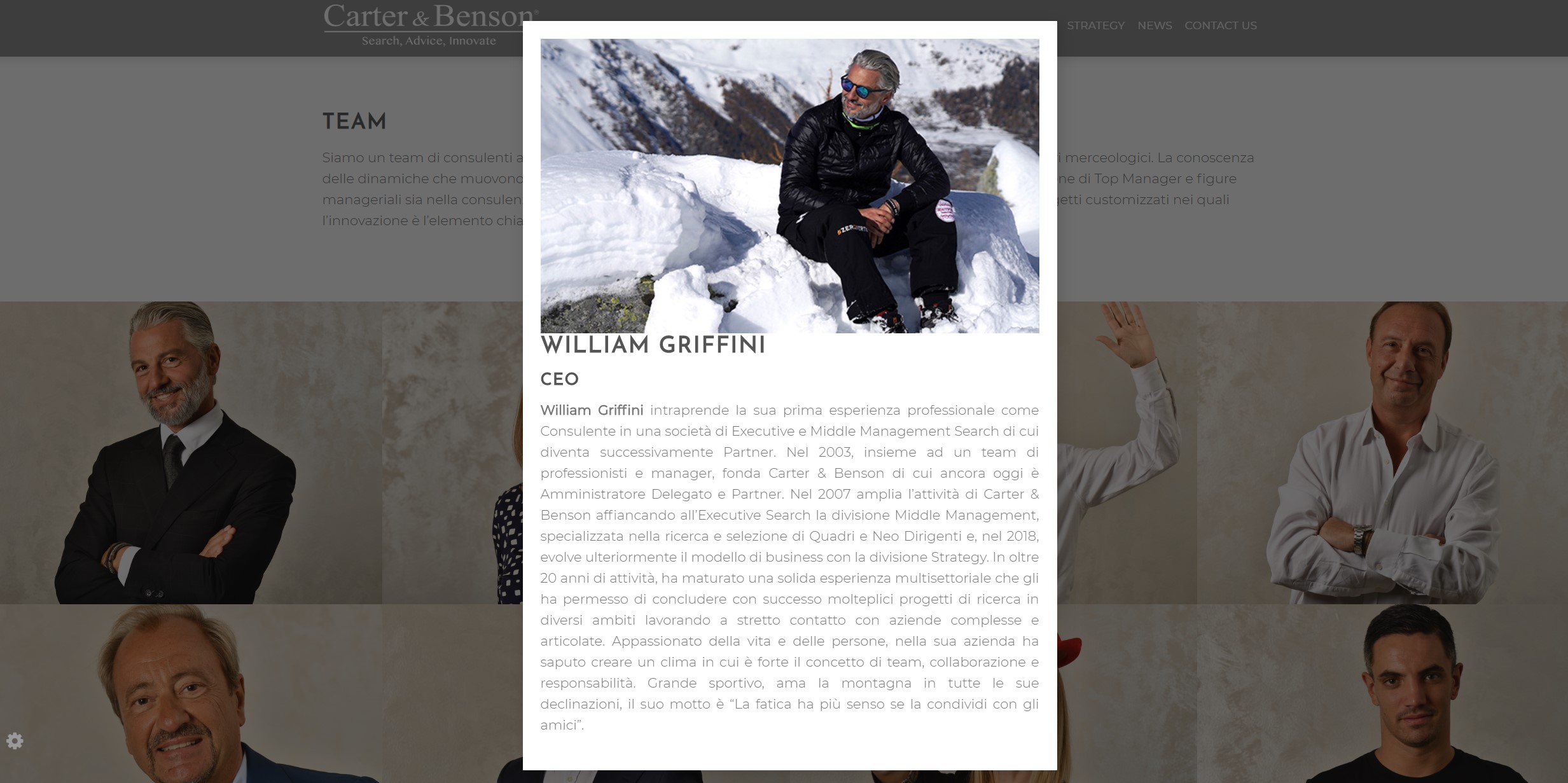 To ease the access, the RESERVED AREA, the position and the documents of the single companies and SEND YOUR CANDIDATURE are positioned both at the top on the right of the page and in the footer.
The website was created by Halo Comunicazione and DPI Studio.
INFORMATION FOR THE PRESS
Halo Comunicazione
Rosanna Cognetti
M +39 335 8149782
Paola Rosa
M +39 339 3785157